Our Facility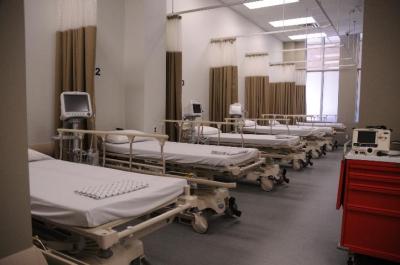 Hamilton Endoscopy Centre (HEC) is an out-patient endoscopy facility performing high quality Colonoscopies, (examination of the large bowel) and Gastroscopies, (examination of the upper gastrointestinal tract), utilizing the latest equipment and technology.

Hamilton Endoscopy Centre is the first out of hospital endoscopy facility to open in the Hamilton area. Our centre is approximately 4000 square feet and conveniently located in downtown Hamilton. Our facility has been inspected and approved by the College of Physicians and Surgeons of Ontario (CPSO).

The inspection report by the College demonstrates the high quality parameters of our facility. Some of the statements in the report include:
"CPSO assessors were impressed with the high professional standards, collegiality and competency of premises' staff. It is apparent that commitment to excellent patient care and outcomes is the primary goal of this premises."
"Positive feedback was offered on the spotless, spacious facility and highly organized patient care areas."
Our facility was selected by Cancer Care Ontario as one of the nine centers performing high quality Colonoscopies and has been funded to perform screening colonoscopies for patients with a first degree family history of colon cancer and patient's with a positive testing for fecal occult blood.
Our nursing team has extensive experience in performing endoscopy procedures. All nursing staff are Registered Nurses certified in Basic Cardiac Life Support and Advanced Cardiac Life Support.
Our nursing team is led by Bernice Orr, Registered Nurse, who has more than 25 years of endoscopy experience, assisting physicians in both diagnostic and therapeutic endoscopy procedures.
Our team takes patient care very seriously and we are all committed to providing the very highest quality of endoscopy procedures. We are using the latest endoscopy equipment produced and supported by Pentax and SciCan, two leading companies in endoscopy equipment.
We use high definition endoscopes with the latest endoscopy monitor version with a 32" screen. We are also using the latest version of the Endo Pro reporting system. This system allows us to take pictures during endoscopy procedures and integrate them into the reports.

The day of the procedure, all patients receive a copy of the Endo Pro report with their findings and the pictures taken during their endoscopy procedure before they leave the facility. Referring physicians/family doctors also receive a copy of the endoscopy procedure report within 24 hours of the procedure.
We use the latest technology in sterilizing the endoscopes using the SciCan Innova E-3 sterilization equipment. Our scope technicians are certified in the cleaning and sterilization process by both the Pentax and SciCan companies.